Hi,
I am working on an htmlview and the scrollbar is missing. I have ensured that under properties scrolling is set to true, see the image of properties below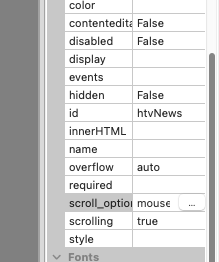 Additionally, if I set the height to a large number the rest of the data does appear.
Please advise on how to enable scrolling or see the scroll bar.
Thanks!