I have been a long time user of NSBasic, but now i am 72 years old and memory started playing tricks on me.
I wll like to make me a small app to keep track of what chemicals i already have at home.
I remember vaguely seeing something like what is in the image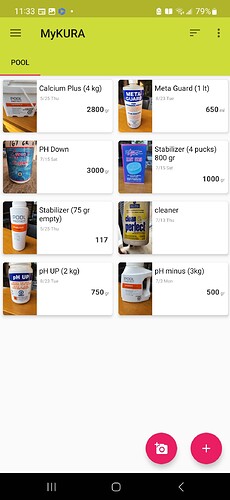 , but i can remember what control allows image and text that I can see in the main screen as a buttons type of grid, and allows me to navigate to a detail screen.
You may ask what is the advantage of having this simple app. Pool chemicals are very expensive and they tend to go bad after a long time, so it is better to use what is in stock. More than once I got home from the pool place and found that I didn't have enough of the chemical I needed.
This MyKura app seems ok but is missing a notes field and maybe an extra field to record the container empty weight, so I can record the exact amount left over after usage.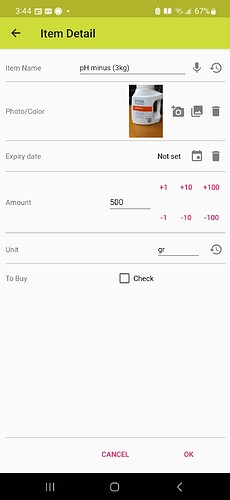 Thank you.