I'm using the BS4 Select control in my app and while it works fine, it would be nice to differentiate between item 0 (telling users to "Choose Callculation Type") and items 1-7, which are the different options.
Unfortunately adding "!" to make the first item a heading doesn't work for this control (in Chrome or as a web app on an iPhone). I've added a "*" in front of item 0 so that it's not selectable, but I'd also like to make it's text bold with a darker background in the dropdown list.
Is there a way to do this?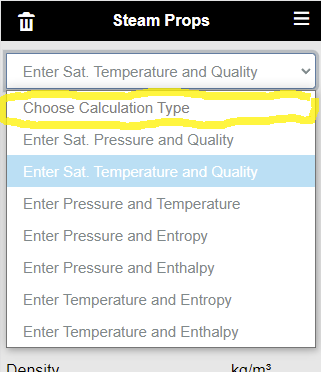 Regards,
Bob