Hi,
My Android app is on the store.
I have tested it on Android versions 8, 9 and 10 and it works fine for me.
However, one of my users said they get the following error when they load it.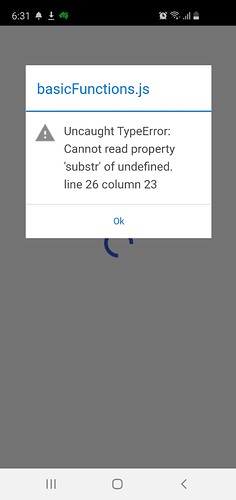 They also uninstalled it from their device then installed it again, and the outcome is the same. They are using Android version 10.
Is there any way for me find this error easily for them? I have no issues at all running the same app on my phone which is the same Android version as them.
Thanks