I'm having an issue on the iPad Pro where the footer bar buttons shift out of the footer bar. If I rotate the iPad to landscape and back to portrait, the buttons move back into the correct position (see pics).
The footer bar position is set to fixed. style is set to float:left;position:fixed;. I copied this footer element as is from one of the sample projects. The buttons blockLevel is left blank and style is empty as well. Is there something I can do to prevent the buttons from shifting up out of the footer when the page is first loaded?
Screenshots:
Button positions when the page is first loaded: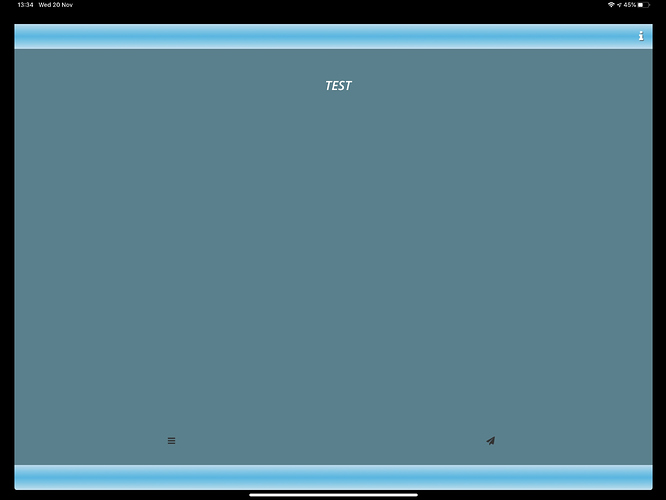 Buttons shift into correct position after device is rotated and back again.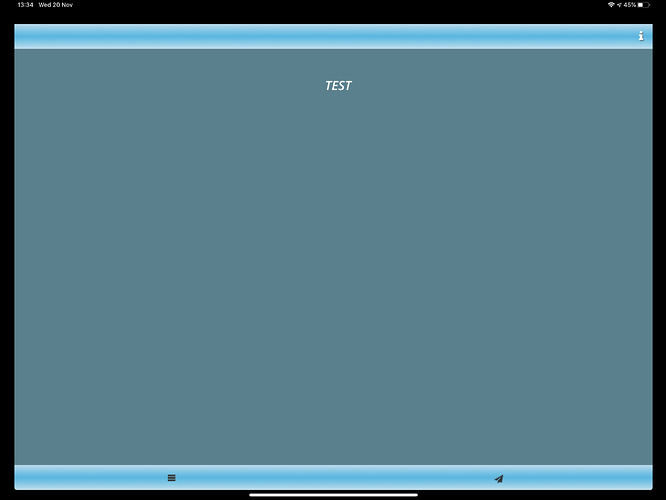 AppStudio 6.3.1.2
Thanks.