Hi,
With my Apple developer account, i decided to create a wildcard Bundle ID because Apple only allows us to create two certificates and i don't want to use them for our two main apps, as we want to create other apps soon with different settings. The wildcard ID has an * at the end as required by Apple, as below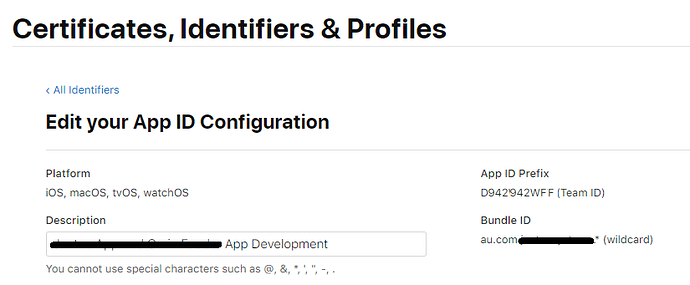 I created the required files for AppStudio as usual and tried to use them when creating an ipa file for development testing. I get the below message.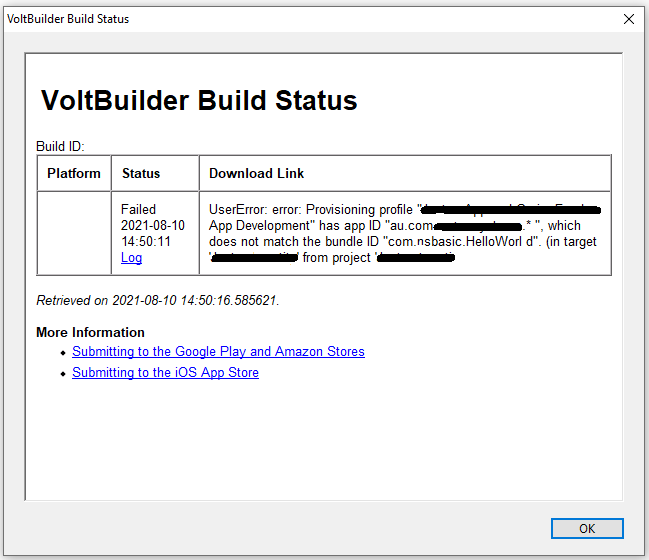 Is there something that needs to be changed with AppStudio?
Thanks