Last week I submitted my app for review to Google Play. The app FAILED!
My app is a reference tool, used to search the Hebrew Bible. Any age can use it, as far as I'm concerned, including children. The question of WHICH AGE GROUP am I targeting came up. I checked off all ages available. Then something about a "Private Policy" came up, something I know nothing about. It asked me where I have such a policy. For some reason I just gave them a URL to my unsecured website.
Could I have, instead, given them my secured "https://toraware.github.io" URL; Would that have done the trick?
Here's my rejection they emailed me: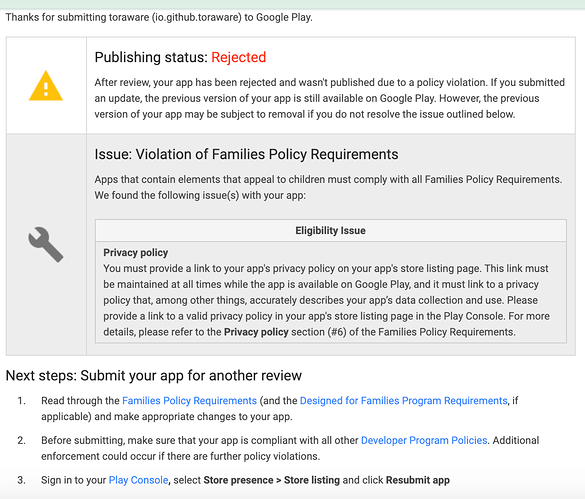 I'd be grateful for any help.