I had to restore my Windows PC, and want I tried to re-install NSBasic Version 7. I get the following:
Fatal error detected
Failed to execute script AppStudio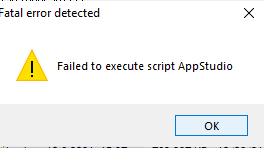 I do not know why I was using it before restoring my PC,
and working fine.
Please, let me know how to fix this.
Thanks
esteban