I installed my app on a phone with a later version of Android.
One of the plugins i use lets me turn bluetooth on and off from within the app. On this phone i am trying now, i get a message that automatically pops up when i try to turn bluetooth on initially.
(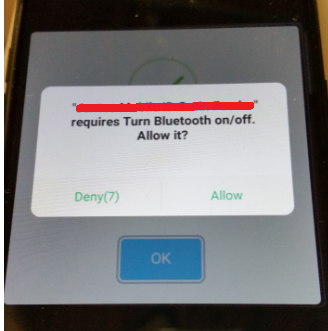 )
Without user interaction, the phone will not turn bluetooth on.
Is there a way to stop these messages popping up?
Thanks