I am using AppStudio 8.4.2.0 (since it can voltbuilder build with jQuery Mobile). My last successfully build (run android – release) is at 26/8/2021. I have a little modification on the app and try to build today and got the following errors.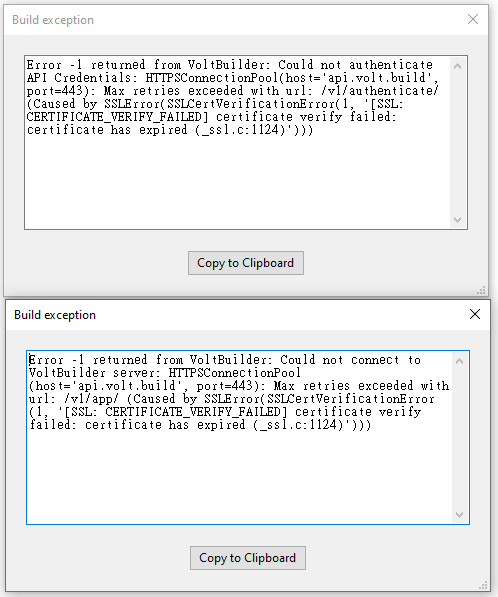 I have the "Indy plan" on voltbuilder and I also updated the "API Credentials" in the AppStudio Preferences. It still got the same error messages.
Should I updated the AppStudio to latest version (Give up voltbuilder build with jQuery Mobile) ? or I should update the certificates within the Android keystore?
If I updated to the latest version of AppStudio, how can I voltbuilder build my previous project with jQuery Mobile without changing it to BS4?